Our company
Our organization has lent its services 24/7 throughout the 365 days of the year for over 40 years, delivering the best and most efficient assistance service in Latin America. As Addiuva Enterprises, we have grown beyond borders and have increased the added-value we deliver to our corporate clients. This is why some companies belonging to the group, such as Ikatech Solutions (technology services and platform development) and Voccare (Logistics and call center services), are essential to our structure and optimal service delivery. We create synergy from the experience and professionalism of every person belonging to our companies to imprint passion, transparency, and excellence in everything we do.
Transforming to be better…
After four decades in the market, our company leaps into the future during 2020 with a revolutionary brand and image makeover, propelled by a long trajectory of successful experiences and the whirlwind change the world is experimenting today.
These changes have motivated us to create what today stands as one of our main strengths: service technology. A development that has made us a different company: closer, more attractive, dynamic, and efficient at what we do best –helping. Using technology, we have earned qualities that today set us apart, and make us proud of being much more transparent in our day-to-day work with our corporate clients and friendlier to our end clients and providers.
Today, Addiuva holds its essence and spirit of service after four decades, riding modernity to the pace of new times by transforming into a network  keeping its commitment to continue to evolve alongside its corporate clients, end clients, collaborators, and providers.
Our company currently has 22 subsidiaries.
The technological tools we have deployed during the last two years have allowed us to optimize our staff management substantially. Now we have over 500 direct collaborators, focused and prepared to create the best service experience.
Our two service cores in Mexico and Guatemala guarantee 24/7 attention with non-stop redundancy, which assures 99.9% of operational continuity.
Over seven million people benefited from an assistance program throughout the region.
We have built a regional network of over 14.000 technical providers and certified professionals.
We have 120 service coordinators available 24 hours a day, 365 days a year.
50.000 service files coordinated throughout the region every month.
We work with an average time of assignment of 45 seconds through Eküsystem, our technological platform.
We have an average contact time of 20 minutes for towing services.
97.6% of global service level (calls answered before 15 seconds in).
98.1% of service recommendation.

Addiuva
Addiuva's purpose is to design, commercialize, and implement assistance programs to respond to our corporate clients' diverse needs: end client customer loyalty, differentiation from other brands in the market, enhancing products or services, or driving revenue from the added-value services we provide.
One of our pillars is creating programs with innovation and knowledge of the end client as a base to obtain high assessments in the program's purchase and a positive, satisfactory user experience.
We elaborate proposals of programs with sense and value, always thinking about the end client and segmenting them according to their tastes, needs, age, and gender, in addition to specific situations that require concrete, tailor-made solutions.
Voccare
Voccare, Global Solution Center, arises from over 30 years of experience in customer service.
Our management model has allowed us to understand our clients' expectations and capitalize on our learning through specialized and certified processes, thus achieving excellent service recommendation levels.
We work daily to guarantee the best customer experience with the help of a team of professional experts, first-level infrastructure, and tailor-made developments.
Our Control and Monitoring Centers in Colombia, Mexico, and Guatemala operate with non-stop redundancy 24 hours a day, 365 days a year.
Since 2014, we are an ISO 9001-certified company in BPO processes under the ISO 9001-2015 norm requirements. In 2019, we extended our reach to the Mexico and Guatemala nodes, thus establishing our Quality Management System's structure. By doing so, we set the foundations of our customer-service operations control, the commercialization of products, and the structuring of tailor-made operational processes to tend to our clients' needs. This certification responds to our clients' trust and reflects our commitment to excellence in our customer service.

Ikatech Solutions
Ikatech Solutions is a technology company developing new tools that allow for a better, more satisfactory service experience. We achieve this by adapting our models to new market requirements to be closer to the end client, their expectations, and their needs.
Through technology, we also improve client experience by making the application process for services easier and friendlier. Our clients can use our app to discover their program's benefits, easily select the required service, and request attention anytime, anywhere, only one-click away.
Our providers also have an Ikatech Solutions service app at their disposal. It allows them to remain available and reachable to provide their services, using swift geo-localization for record-time assignation according to their location and previous ratings.
Our online tracking system enables us to continuously control each of our files to immediately correct deviations in customer-service times and protocols of each process.
We have also developed a platform called 'Transparency,' which delivers detailed, real-time information about our sponsors' ongoing files. Also, it provides consolidated information of chosen periods to monitor the efficiency of our assistance programs and your clients' rating of our services.
Today, Ikatech Solutions can also offer custom-made developments for the needs of a new market that increasingly trusts technology to grow closer to its clients.
Board of Directors
"Despite how fast the world changes, we have always tried to keep our company focused on what matters: people. Not only on our collaborators and providers, which from day one easily adopt the spirit that moves us, but also our corporate clients and their executives to whom we commit as actors in their goals and objectives. Finally -and most importantly- we are focused on our affiliates, who are, without a doubt, the main subject of our day-to-day. The changes the world is experiencing today enable us to be closer, more efficient, and transparent using technology. However, what excites and encourages us is recognizing that change provides us with tools to advance, grow, and think that we can do better. Always focusing on what really matters: people."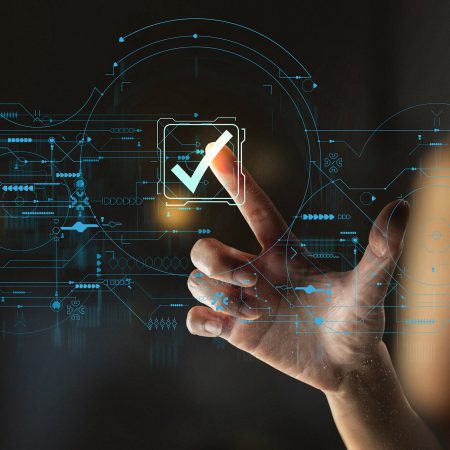 Integrated quality policy
Addiuvas' quality policy is the foundation of our senior leadership's commitment to managing the quality of assistance services, healthcare, and safety of all people linked to our organization. Addiuva is committed to customer satisfaction through profitable commercial management and timely, reliable, and effective service. Other ways we do this include fulfilling applicable legal requirements; allocating and properly managing resources; developing human talent; and the promotion, prevention, and protection of the health of employees, providers, contractors, and visitors by identifying hazards, assessing and controlling risks, and fomenting a culture of prevention and care. The company is also dedicated to continuously improving the efficacy of its Quality Management System.
Since 2014, we are an ISO 9001-certified company in BPO processes under the requirements of the ISO 9001-2015 norm in our Global Services Centers. We extended our reach to the Mexico and Guatemala nodes in 2019, thus establishing our Quality Management System's structure. By doing so, we set the foundations of our customer-service operations control, the commercialization of products, and the structuring of tailor-made operational processes to tend to our clients' needs. This certification responds to our clients' trust and reflects our commitment to excellence in our customer service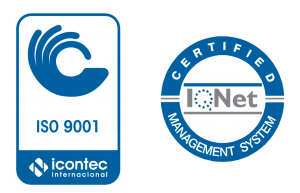 SC-CER145151